The beginning of your real estate investor journey is an exciting one! Finally, you found the right property, you financed your investment, and it's time to convert that single-family home into a duplex.  Beyond cosmetic changes, here are some ideas to add value to your duplex conversion and maximize your earning potential.
Add value to your duplex conversion through location
Whether you're going for a duplex conversion, a primary residence, or another style of investment property, location is the most critical criterion.
Downtown Kitchener is an excellent example of a strong location. You're close to absolutely everything. It's within walking distance of the ION rail, the transit hub, Via Rail, Go Station, the city center, the Kitchener market, etc.
Having a property that has accessible convenience is very attractive to potential renters. It also appeals to buyers if they decide to sell the property in the future.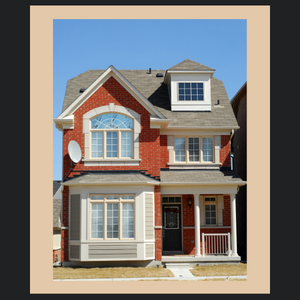 Choosing the right house style
When looking at properties, you will have a few choices in house styles that can convert into a duplex in the KW market. 
Common house styles may include:
classic bungalows, 

raised bungalows, 

side split, 

back split and 

Detached homes with a walk-up/walk-out basement 
These styles of houses offer value to investors because their layouts allow for multiple entrances/exits to both units as well as interior structures for desirable finished units.
Property condition of your duplex conversion
One component of our strategy as investors is that we typically look at poor-condition single-family homes to convert to a duplex. Poorer conditions usually mean a lower purchase price. A lower purchase price means less down payment and a likely smaller mortgage. 
By saving money on the initial purchase, the carrying costs throughout the project are reduced. Furthermore, buying projects or properties in very poor condition leaves room to raise the value. Increasing the value through renovations is how investors will make the most of their immediate equity in profits as they develop desirable units for multiple renters.
Understand layouts and features
Some different layouts and features can bring value to your duplex conversion. Each case is unique, so the following examples are specific to a bricked bungalow in downtown Kitchener. To illustrate these examples, real estate agent and investor Zack Brittain will walk through a Duplex Conversion to demonstrate the layouts and features that will maximize your investment.
Watch our video on how to bring value to your duplex conversion
Highlights that will add positive value to your duplex conversion:
Strategic placements of full bathrooms

Evaluating your mechanical systems will be vital as they can be costly

Opting in to open-layout living spaces when possible

Put ensuite laundry in your units

Invest in efficient draining systems- water damage must be avoided at all costs!

Provide storage for renters- not a legal requirement, but it will be valuable 

Parking – there are minimum requirements, but the more parking you can offer, the better!
These are steps you can take to bring value to your duplex conversion.  As investors, when we speak of adding value or creating value in real estate investment, it's typically an intersection between how expensive, complex, and long something will take. Ultimately, these considerations will drive your decision-making as an investor. 
Taking these steps can attract better tenants, improve the quality of the living space, raise the after-repair value and sell the property for more money than you bought. 
Think about your long-term goals, as they will influence your choices in your duplex conversions. 
For more ideas or guidance
on your next investment property