Selling in a shifting market like the Waterloo region may be intimidating, but we have 5 strategies to help you get the highest and quickest offers on your home. Real Estate in the Waterloo region has been on a historic run since 2017. With the changing economic landscape, rising interest rates and buyer hesitation, it is essential to understand what buyers genuinely want to position your home as a top listing.
These strategies can be used in a buyers, sellers or balanced market.
Let's count down to our top 5 strategies for selling in a shifting market.
Watch our video or
keep reading below
5. Invest in your property
Investing in your property may seem unnecessary to some, but those who invest in their properties properly can receive a significant payout! Renovating and updating your home as a seller is an excellent way to see a return on your investment. The reason behind this logic is buyers want to have move-in-ready homes — the less work a person has to do on a property, the less negotiating power they have. When seeing homes that don't need any work, people will explore the top end of their budget as they save money (and the headache) for renovations down the road.
Homes like these always sell well in buyers, sellers or balanced markets because they show well.
If you invest in your property, ensure that you invest in it well. Leave the DIY jobs behind as they will not give you selling power. You'd be surprised by the small details that potential buyers will notice. The goal is to encourage positive walkthroughs, not deter buyers through shoddy craftsmanship.
Here are the key factors we recommend for a good showing home:
Painting: It's so simple yet so important. Painting will demonstrate a consistent and fresh look that dramatically improves how it shows. It's also cost-effective.
Flooring: Simple, modern, consistent flooring throughout the home will make your buyers happy. Of course, seven different types of flooring from the previous owners in the 50s won't be impressive during a walk-through. But, whether it's new carpeting to look fresh and clean or new hardwood to look modern, it's a vital investment choice and a fantastic way to increase the home's value. BONUS: putting fresh carpet in a finished basement is a crowd pleaser!
Lighting: Light fixtures or pot lights throughout the home are a great way to tighten up the look of your property. Bright spaces are inviting, so updating your light fixtures to look new and modern will help increase that dopamine. If you're looking for a more cost-effective avenue, remove all the plastic and glass covers from your current light fixtures, give them a good clean, and replace all the lightbulbs with bright white LED lights.
Update the exterior of your Home: The exterior of your home is the first thing people will see when they arrive at your property—keeping the lawn freshly cut, updating the flowers or accessories around the exterior entrance of your home, etc. Pressure washing your deck and ensuring the patio furniture is clean is a big one. Even small things like ensuring your gate opens and closes appropriately can make a good first impression. These things seem small, but they add up. 
If you're asking yourself what can be done to improve your property and could use some guidance, we offer free home evaluations at Phipps Brittain. Zack or Matt will visit your home and get to know your goals with key recommendations to meet them.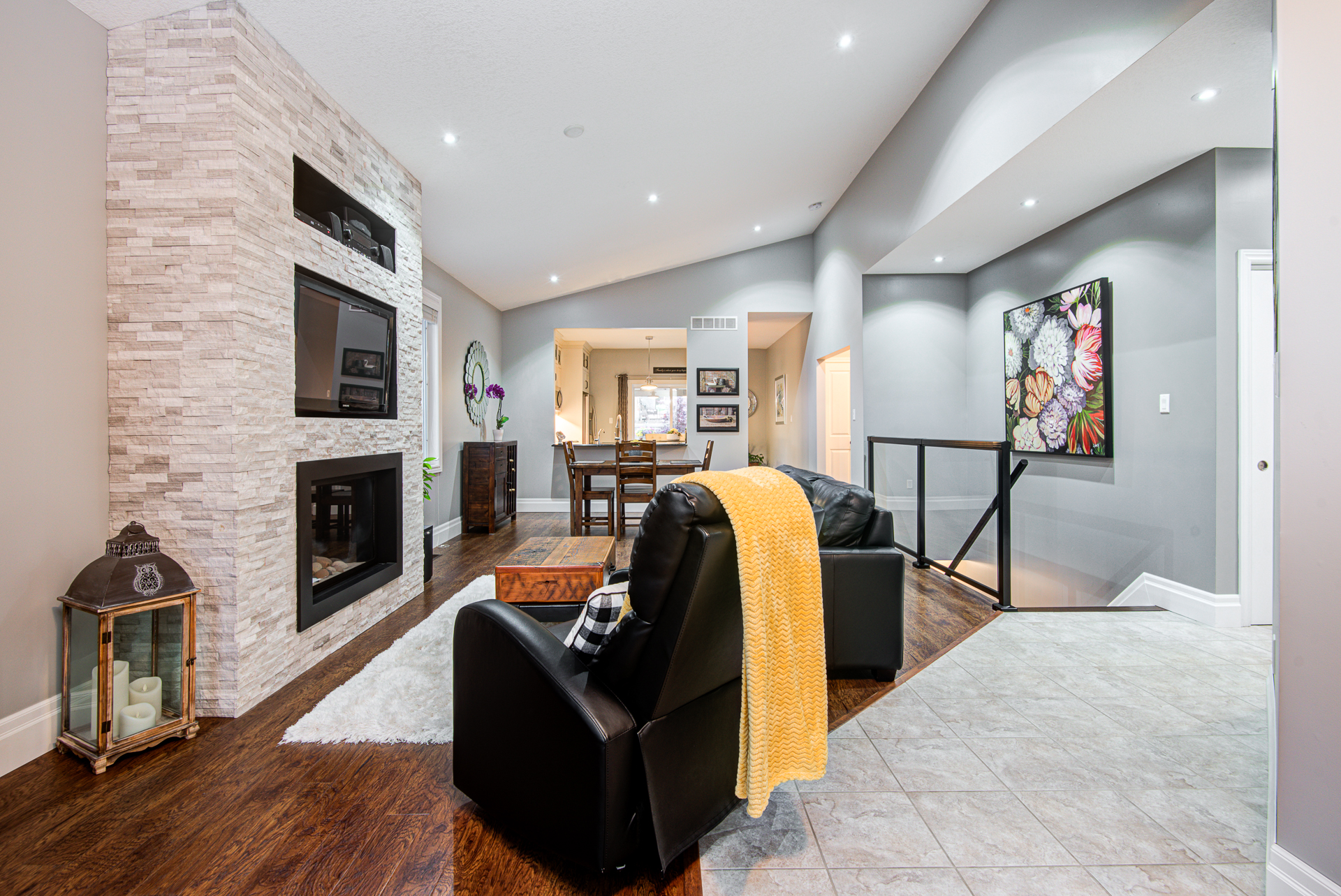 Staging helps people picture a property as their own home. Using the space well will make it look more robust and encourage an emotional connection. It's about using unique spaces to show your true potential. It will help you sell your home for more money.
Your listing agent should have you covered. However, if they don't, we can give you a staging consultation as we have an excellent staging team. 
A staging consultation involves walking through your home room by room to assess what items you can add, remove, or rearrange.
After your consultation, discuss with the stager and your realtor which rooms should be staged and how. Some homes just need some accent pieces and throw pillows. Other properties can benefit from more extensive staging on a case-by-case basis. Either way, we promise you that staging works.
3. Invest in your property
Think about it this way, 95% of buyers use online tools to research properties. Of buyers that are buying properties 90% said the listing photos were the essential features of the listings they viewed and purchased. You need to have your listing look good online. The minimum you can do is to get a professional photographer to take photos of your property. Don't use cell phone photos or weirdly lit pictures of your property. Get those options out of your mind, as they will not perform well. If your photos don't appeal to people, they won't visit the property, and if no one views your home, you won't get offers. You can take this a step up by getting video tours, birds eye views of your properties, drone footage in and around your home, etc. It has to be professional as it needs to be clean and consistent.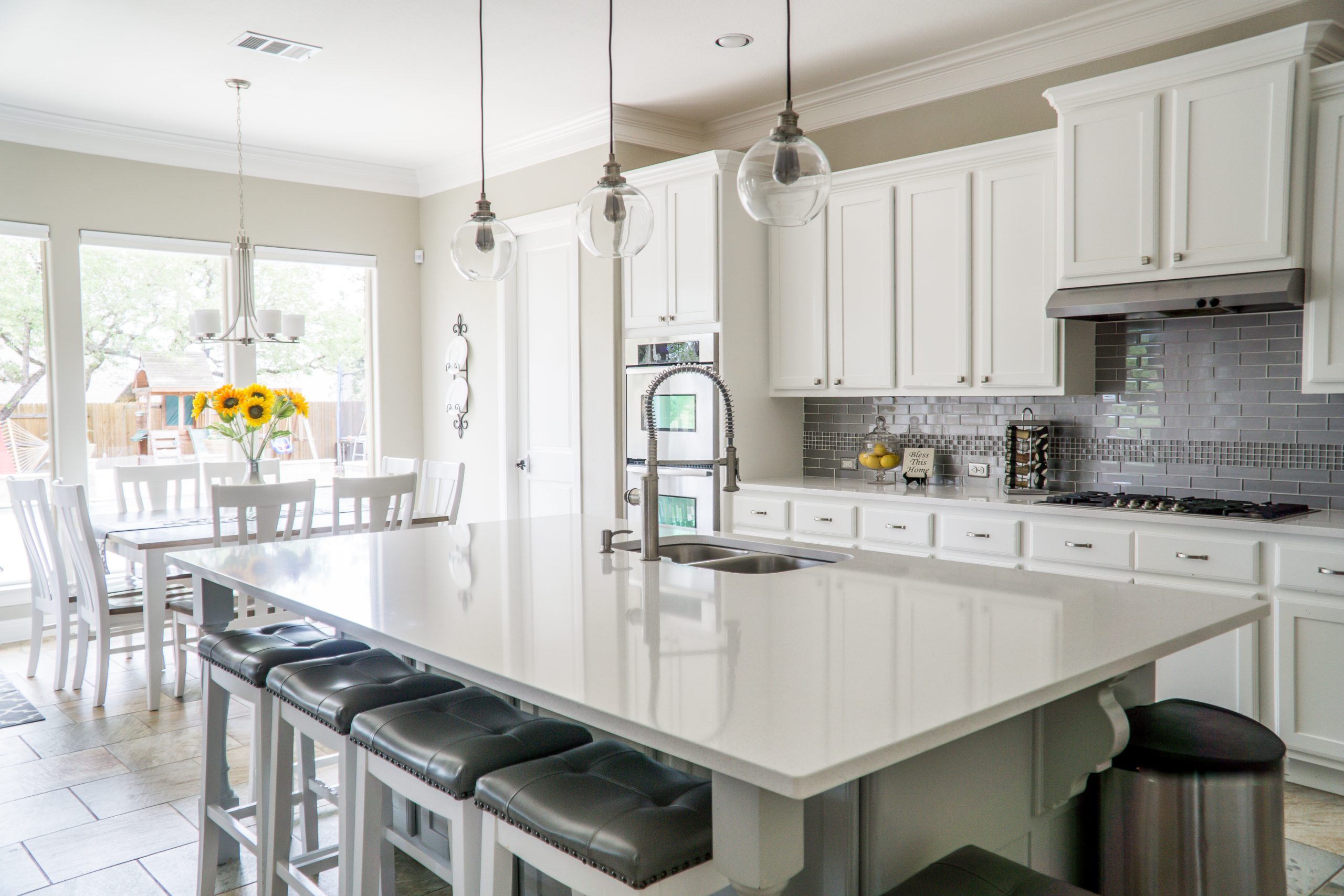 The second biggest strategy for selling in a shifting market is to clean your home. 
Clean it. Then, clean it again.
Do a deep clean and keep up with it. You are trying to sell your home for hundreds of thousands of dollars. Clean homes matter and will sell 10x better than dirty homes. Hire a professional if you're not good at cleaning, but this is a critical thing to do when selling your home.
Pricing strategies are the most important factor when listing a home in a shifting market. But we'd like to preface by saying that no one pricing strategy applies to all properties. The type of market you are in plays an important role in listing the property. 
To price your home right, you must first understand if your region is in a market of buyers, sellers or balanced.
Buyers market: means there are more listings than buyers; buyers have options.
Sellers market: there is not enough listings inventory for the number of buyers.
Balanced market: is when there are equal amounts of listings to the number of buyers in a market.
To understand how your property fits in that market, you'll want to know how your property compares to active and recently sold listings. 
It's imperative to be with an experienced real estate agent who has built their career in your region. We recommend that your listing agent get statistics on comparable listings and take things one step further. Your agent should understand how many walk-throughs and offers the other listings got to see if the market is different today than when that listing sold. Even as little as a month can be a completely different environment when selling in a shifting market like the Waterloo region. The more information you have about comparable listings, the better prepared you will be.